Jennifer's Body Box
$

60.00

ONLY A FEW BOXES LEFT!

Jennifer's Body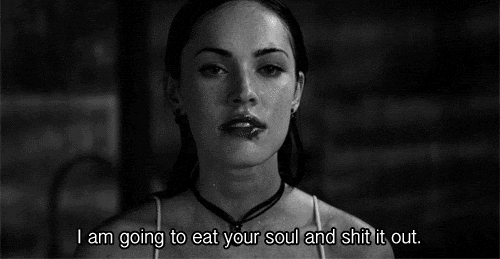 𝕾𝖍𝖊'𝖘 𝖊𝖛𝖎𝖑... 𝖆𝖓𝖉 𝖓𝖔𝖙 𝖏𝖚𝖘𝖙 𝖍𝖎𝖌𝖍 𝖘𝖈𝖍𝖔𝖔𝖑 𝖊𝖛𝖎𝖑.
Just like many of you, I fell in love with the movie Jennifer's Body! When the movie first came out it unfortunately flopped but, has now been resurrected and turned into a cult classic. A true feminist horror masterpiece 🩸
---
𝕴𝖙𝖊𝖒𝖘 𝖎𝖓𝖈𝖑𝖚𝖉𝖊𝖉 𝖎𝖓 𝖙𝖍𝖎𝖘 𝖇𝖔𝖝 𝖆𝖗𝖊...
🔥I Am a God Bath Bomb
Scented in Raspberry Rose Hibiscus Tea
🗡 Virgin Sacrifice Bath Bomb
Scented in Blueberry Thyme
😈 Hell is a Teenage Girl Whipped Scrub
Scented in Polyjuice Potion
🏖 Sandbox Love Never Dies Body Lotion
Scented in Love You Berry Much
💖 Heart-Shaped Polymer Clay Earrings
with the iconic heart pattern just like the hoodie Jennifer Check wears in the movie!
Custom and handcrafted by Sabrina June Designs
💌 Keepsake Jennifer's Body Postcard
Valued at $80+
---
Disclaimer: There are 2 types of earrings offered for this box. Style will be chosen at random for each box. You may request a specific style in the order notes at checkout but, I can not guarantee that you will receive the style you asked for.
✨DISCOUNT CODES CAN NOT BE USED ON THIS ITEM ✨
Share