Buffy the Vampire Slayer Box
$

60.00 Sold Out

The next box in our Occult Classic Series is...

Buffy the Vampire Slayer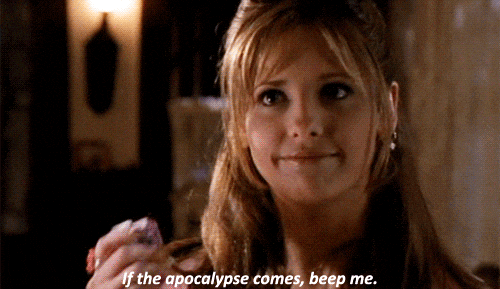 𝖂𝖊𝖑𝖈𝖔𝖒𝖊 𝖙𝖔 𝖙𝖍𝖊 𝕳𝖊𝖑𝖑𝖒𝖔𝖚𝖙𝖍
For 24 years now, Buffy has empowered women around the world and continues to do so each day. Not only did this show inspire so many like me but, it created a sense of togetherness for all of us out there that might have felt alone. Buffy the Vampire Slayer brings us magic, mysticism, and otherworldly things with a side of every day practical life issues. Each item in this box was created after a specific character or scene from the show!
---
𝕴𝖙𝖊𝖒𝖘 𝖎𝖓𝖈𝖑𝖚𝖉𝖊𝖉 𝖎𝖓 𝖙𝖍𝖎𝖘 𝖇𝖔𝖝 𝖆𝖗𝖊...
🩸 Drink Me Bath Bomb
Scented in Sex in the Showerr
🪦 She Saved the World A lot Bath Bomb
Scented in Vanilla Oak
🖤 I Just Want to Feel Bath Bomb
Scented in Galactic Skies
🪓 The Chosen One Whipped Scrub
Scented in Blueberry Thyme
🔮 Willow the Witch Body Spray
Scented in Night Violet
⚔️ Slay All Day Tote Bag
Exclusive design created & printed by The Pretty Cult
🖼 1 Vinyl Buffy Character Sticker
💌 Keepsake Buffy Postcard
Valued at $100
Disclaimer: Box does not include the Vampyr Book, Kiss the Librarian Mug, or Mr. Pointy Stake.
---
Tote Bag Dimensions:
Size 17.5" x 16.5" x 5" with a gazette on bottom. Handles are 1"W x 23.6"L 10 OZ
Large enough to hold a gallon jug and is made of durable 100% cotton canvas.
✨DISCOUNT CODES CAN NOT BE USED ON THIS ITEM ✨
Share